We offer a team of professional movers,loaders & stackers, that will help you to handle any circumstances and objects. Packing, wrapping, montage, dis-assembling, assembling, carrying any kind of objects and transporting them, to your chosen location, our responsible and professional handlers will help you with any situation. We offer only the service of loaders/handlers for hire, for an extended period of time, for businesses and construction sites.
Professional Mover/loader services:
+371 29909907
Call us and find out about our unlimited possibilities, to take care of any situation or object.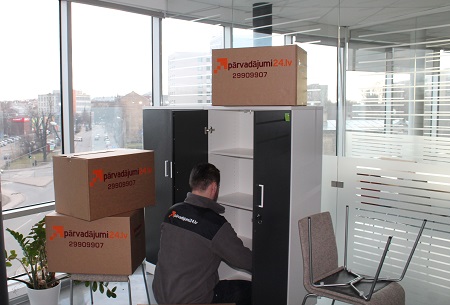 Loaders/handlers with successful experience.
Our team of handlers has managed to successfully take care of many different unordinary kind of situations, objects, office working space, furniture transportations in
Latvia, Estonia, Lithuania, Germany and Finland!
Mover/loader Service for urgent matters.
Pārvadājumi24 offering you a quick, operative team of professional movers/loaders for urgent objects or situations, call us and we will find a way!
Strategic Movers/loaders.
We have a team of strategic weight, safety, object planners, that will pack, wrap and secure any kind of object to the best of its safety abilities, so you dont have to worry, we work responsibly!